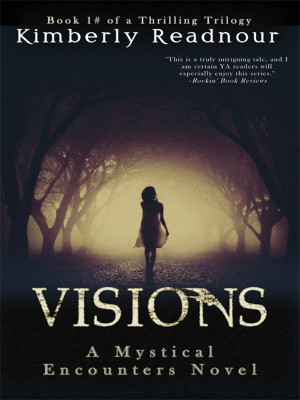 HAVING CLAIRVOYANCE ISN'T EASY
When the terrifying visions of a missing boy haunt her dreams, this shy, awkward girl must overcome her desire to keep her psychic ability a secret, or else the child from her nightmares may not be the killer's only victim.
About the Book
HAVING CLAIRVOYANCE ISN'T EASY…
A Mystical Encounter Series Book One
Moving to a new town, Heather Reiner struggles to keep her psychic abilities a secret and establish a sense of normalcy…at least for her overprotective mother's sake.
But when Heather starts having terrifying visions of a missing boy, she can't simply ignore them. This time she feels an inexplicable pull to solve the crime, and slowly begins to believe that her supernatural gifts could actually help others.
After meeting Barry, the cute boy next door, Heather uncovers a few interesting facts that might help unravel the mystery. She wants his help, but getting Barry involved means exposing her "gifts" and potentially putting both their lives in danger.
Because if she's not careful, these terrifying visions might be driving Heather straight into the killer's lair.
Other Books in "The Mystical Encounter Series"
Disclosure of Material Connection: Some of the links in the page above are "affiliate links." This means if you click on the link and purchase the item, I will receive an affiliate commission. I am disclosing this in accordance with the Federal Trade Commission's
16 CFR, Part 255
: "Guides Concerning the Use of Endorsements and Testimonials in Advertising."